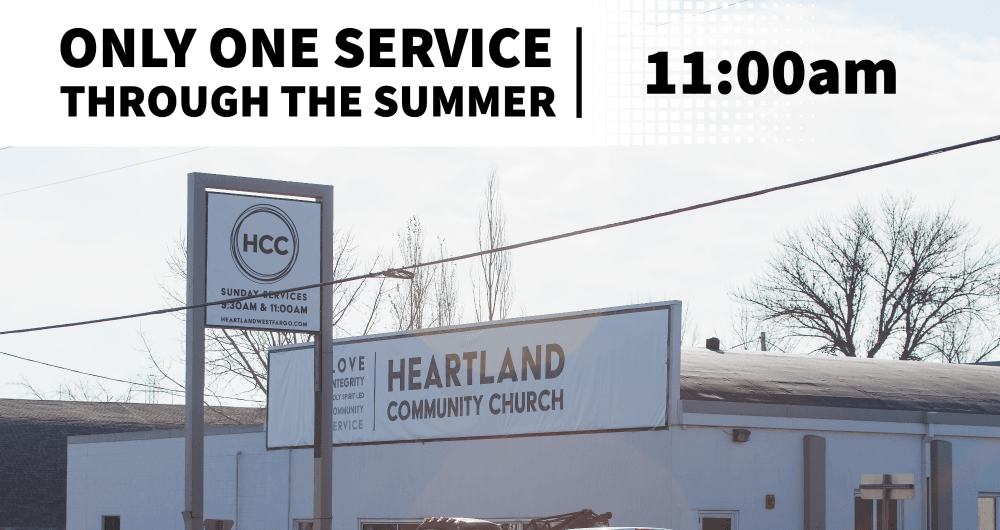 SERVICE TIMES
​In-person/Online Services: 11:00AM (One service through the summer)
LOCATION & DIRECTIONS
1751 Main Ave. E West Fargo ND, 58078.
Look for a warehouse, not a church.
Click here for turn by turn directions
What can I expect?
Services begin with the Heartland Worship team leading the church in music - song lyrics are projected onto the screens so you can sing along and/or engage with worship however you feel most comfortable. After the music, someone will share about and pray for an unreached people group, then one of our pastors will share a message from the Bible. We believe the Bible is meant to be read in community, so our services are interactive! If you have a question/comment about the portion of the Bible we're discussing, feel free to raise a hand or text it in to the engage in the service!
If you would like prayer for anything, find someone wearing a red "Prayer Team" badge and they would love to pray with you
What should I wear to Heartland Church?
Dress in clothes that are comfortable for you. Casual clothing. God is concerned with your heart, not your wardrobe.
Will I be singled out if I'm new?
Absolutely not, there are a lot of people who are checking us out for the first time. Feel free to be anonymous.
What about my kids?
We believe that kids should have a blast at church every single week - and at Heartland Kids, we make this a priority. The other thing we make a priority is your children's safety. Because of that, we have a detailed check-in process for our Heartland Kids program. You'll want to leave yourself an extra ten minutes to get signed in for the Heartland Kids experience.
Heartland Kids is currently offered during the 9:30am service only at Heartland Community Church for kids ages toddler through 5th grade.
Community breakfast
Come early before either service and enjoy a free continental breakfast in the Community Room.
Served 9:00am - 9:30am & 10:30am - 11:00am